Auto Repair Specialists
Bismarck ND – Since 1977
country auto
clinic – Bismarck
Providing you with trustworthy, reliable, and affordable auto repair.

 Call Today 701-258-8800 
maintenance and repair
Our premium parts all include an outstanding warranty to ensure that you are taken care of while you are on and off the road. Trust your car or truck with quality parts installed by our experienced mechanics.
your diesel specialists
For years, we have been your local ASE Certified diesel mechanics, offering a wide variety of repairs and service for diesel motors. Contact us today to schedule an inspection or a general tune up.
Light Truck
and Auto Repair
Peace of Mind
The ACDelco Program gives you warranty assurance an all repairs.
Experienced Staff
Our ASE Certified Mechanics have years of extensive experience.
Minor to Major Repairs
From small to larger repairs, we've got you covered.
Gas and Diesel Motors
We are your one stop shop for your vehicle or commercial fleet.
Foreign and Domestic
We service a wide variety of makes and models for your convenience.
Maintenance Matters
Routine maintenance matters; oil changes, flushing fluids, replacing air filters and more. Timely maintenance saves you money and ensures that your vehicle runs at its peak performance for years to come.

Oil changes, fluids, and filters


tire inspection, rotation, and balance
Our Trusted Brands
Quality parts are necessary for quality repairs.
Don't settle for less.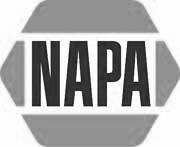 Location
1827 Lovett Avenue Bismarck, ND 58504
Email

Hours
Monday - Friday | 7:30am - 5:30pm
Saturday - Sunday | Closed